Medicare Election Periods
It is critical to know your Medicare options and their cost, but it is just as imperative to know Medicare's important dates to ensure that you're enrolled properly and on time.
Not only should you know when to first enroll in Medicare, but you should also be aware of the Medicare Annual Election Period period, which allows you to switch from one form of Medicare to another (Original Medicare to Medicare Advantage plan (Part C).
What Does Annual Election Period Mean?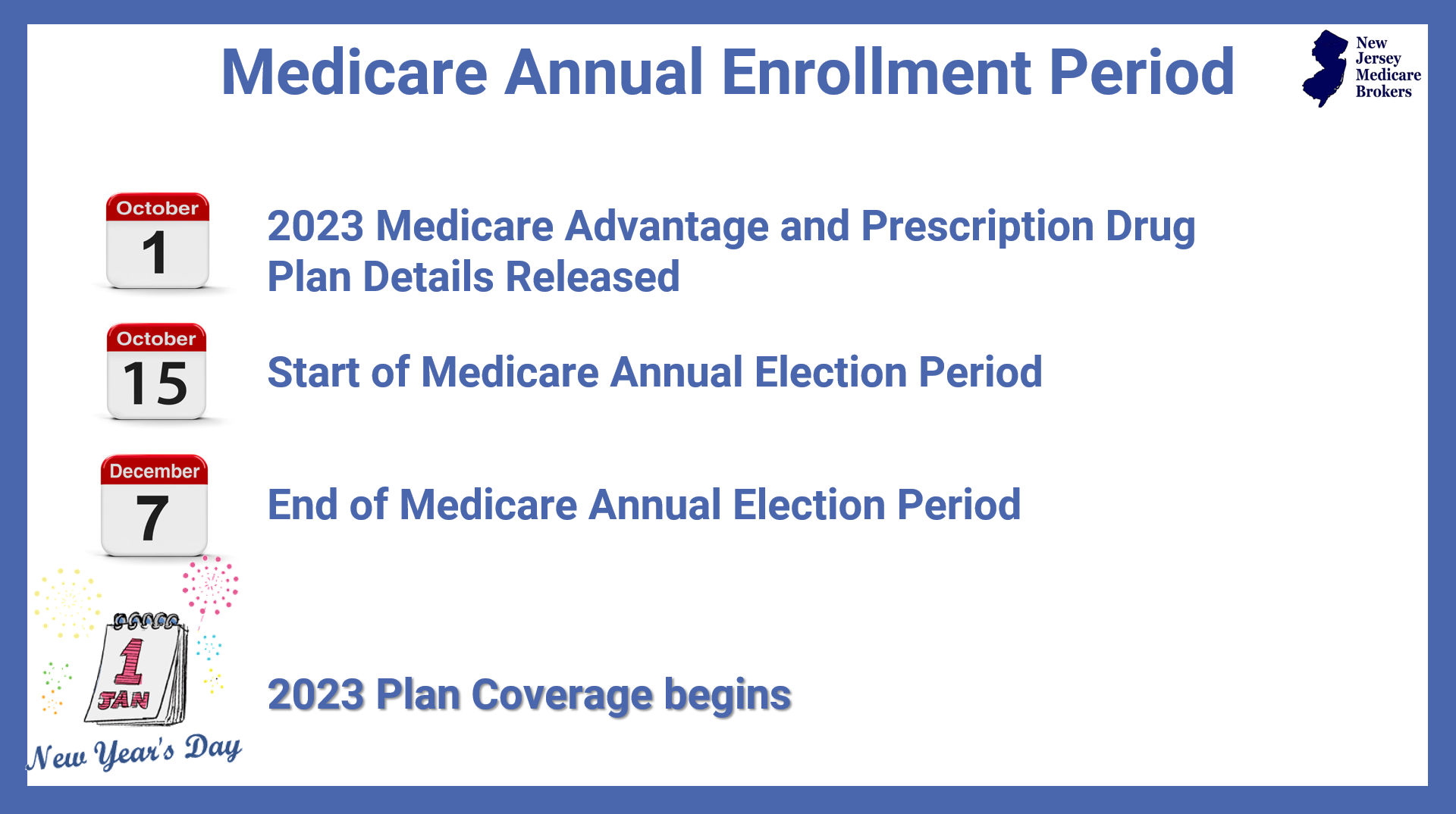 Every year in October we offer a Medicare Plan Review during the Annual Election Period (AEP) which begins October 15th and runs thru December 7th. This is a time where we review the plans available in your county and make sure you are enrolled in the best plan for you. Medicare Advantage plans (Part C) and Prescription Drug plans (Part D) change annually, as do the medications you're prescribed and the doctors you see, so it is important to review your plan and ensure your needs are met at the most affordable cost. f you don't do anything with your coverage during this time of the year you will be automatically renewed on the plan you had the previous year unless that plan was discontinued.
Can I enroll in a plan outside of the Annual Election Period?
There are a few exceptions to the Annual Election Period including if you move from out of state, also known as a "Special Enrollment Period".  Below are some examples:
You change where you live - If you move and have new Medicare plan options available to you in your new residence, you will have a 2 month enrollment window after you change your address with Social Security.
You lose employer health insurance coverage.
You qualify for assistance with your medications through NJ PAAD or Senior Gold - You can change your coverage 1 time at any point during the year.
You qualify for Extra Help paying for prescription through the federal government or are on NJ Medicaid - You can change your coverage one time every quarter (3 months).  
What about Changing Medigap Plans?
Medicare Supplement (Medigap) plans can be changed at ANY time during the year. However, you may have to go through medical underwriting to qualify.